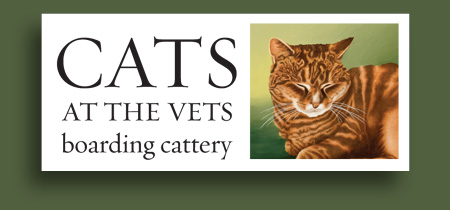 Welcome to Cats at the Vets, a new luxury boarding cattery
situated at 406 Brougham Street (corner of Waltham Road), Christchurch.
The cattery is part of a new complex which also houses At the Vets vet clinic.
Cats at the Vets is owned and operated by a qualified veterinary nurse.
You are welcome to come and visit the cattery to view
our facilities and discuss how we could look after your cat while you are away on holiday.
The Christchurch Cattery – Cats at the Vets at 406 Brougham Street
Home | The Cattery | Special Care | Vaccinations | Opening Hours | Rates & Payments | Booking Information | Terms & Conditions | Contact Us