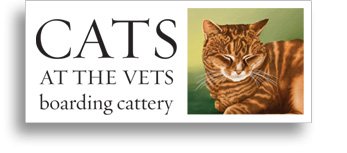 If you would like a quote for your cat/s to stay with us, please use the Contact Us page to either phone or email and we will be happy to give you a price.

Long-stay boarding is available by arrangement and long-term rates will apply for stays of more than 21 days, except during peak times.
Rates & Payments

Single cat
Two cats sharing unit
Three cats sharing unit
Four or more cats

$15 per day
$26 per day
$34 per day
Please enquire. It will depend on how many units will be needed.

Peak holiday periods – Easter, School Holidays, Statutory Holidays, all of December and January.
• There is a minimum three day charge
• Long term rates do not apply
• a 50% deposit is required at the time of booking.

At all other times there is a minimum two day charge and long-term rates apply for stays of more than 21 days. A long-term stay with us will require regular payments to be made during the period of the stay.

Please note that long-term bookings that are being paid for by insurance while earthquake repairs are carried out do not qualify for long-term discount due to the amount of administration required.

We charge for each day your cat stays with us, including the day of arrival and departure. We do not offer part or half-day charges.

Due to high demand during peak times, during all public holidays and school holidays, we reserve the right to charge in full for occupancy which has been booked but is not used, for whatever reason.

Pick-Up and Delivery Service
If you would like to have your cats picked up and brought to the cattery and delivered back to you on your return, please contact us for prices. This of course saves you any last-minute rushing to deliver them and ensures their safe transport to and from home.

Payment may be made by Eftpos or Credit Card (Visa or Mastercard), or you may choose to pay cash. Cheques are not accepted except by prior arrangement.